Microsoft Teams for Windows 10
Microsoft Teams great for corporate communication, collaboration, classes and similar tasks . The program is available for free download on computers, laptops and mobile devices. This article will show you how to download Microsoft Teams for Windows 10. We will also analyze the setup procedure and the first start.
Manual
If Windows 10 is already installed on your computer or laptop, then it already meets the system requirements of the program. This means you don't need to pay attention to them.
Let's go directly to the installation procedure:
Open the MS Teams download page using the link below the article.
Click the center button.
Save Teams_windows_x64.exe or Teams_windows.exe.
And then open it.
The installation of the program will begin immediately, and after a few seconds it will start itself. On first launch, you will see an authorization form. If you don't have an account, create one using our instruction. Well, or immediately log in by entering your email address first, and then the password.
Finally, let's take a look at the setup.
Program settings
To get to the Microsoft Teams settings page, click on the profile thumbnail at the top of the screen and then on the corresponding menu item.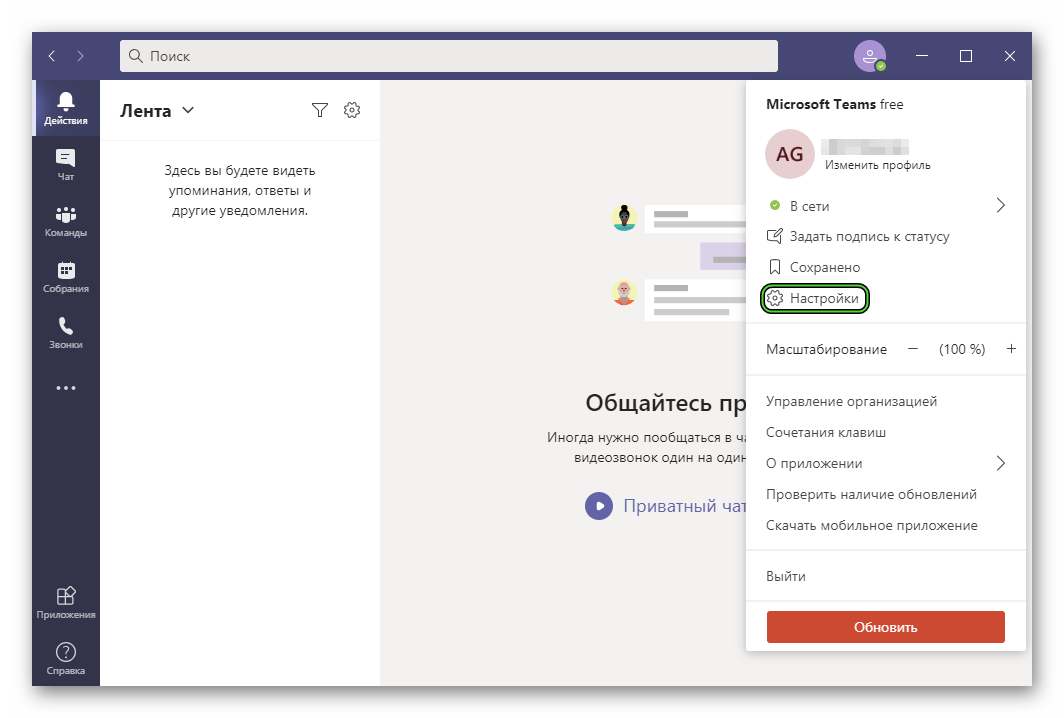 There are five sections in total:
General – select a theme, enable or disable autoplay, configure hardware acceleration, change language and hide animations.
Privacy – here you can set the Do not disturb mode for different contacts, view the list of blocked users, restrict incoming calls, hide message read receipts and advertising surveys.
Notifications– different types of notifications.
Device is the most important item, here it is important to choose the right headphones (or speakers) and a microphone with a camera. At the end, we recommend that you make a test call.
Calls– Change call settings.
At the end, just close the settings page. You don't need to save anything manually, it's done automatically. Now you can connect to meetings, call people from your contact list, chat, and use other program features.