Microsoft Teams for Android
In addition to the desktop version of Microsoft Teams, the developers also support a mobile app for Android and iOS smartphones and tablets. In terms of their capabilities, they practically do not differ in anything, except for a few minor nuances and the location of interface elements. In the course of this article, we will figure out how to download Microsoft Teams for Android and use it.
Manual
The most convenient way to install the application is through the Google Play store. It is familiar to most users, therefore it will be considered first. But it has a good alternative – installation via APK-file, which is also worth mentioning. Let's look at both instructions in turn.
Method #1: Google Play Store
The vast majority of Android smartphones and tablets have an app store Play Market. The icon to launch it can be found on one of the desktops of the device or in the general menu.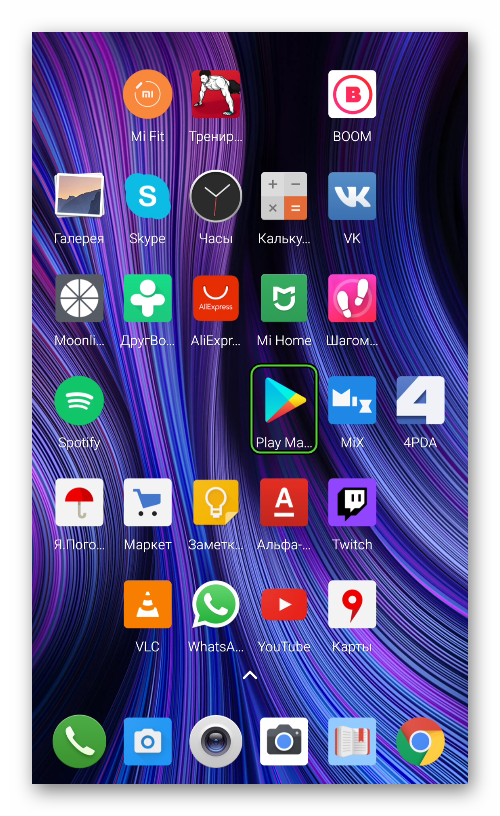 At the top of the loaded page, you will see a search area. Activate it with a simple tap and then use the virtual keyboard to type Microsoft Teams. Next, tap on the top tooltip to go to the app page.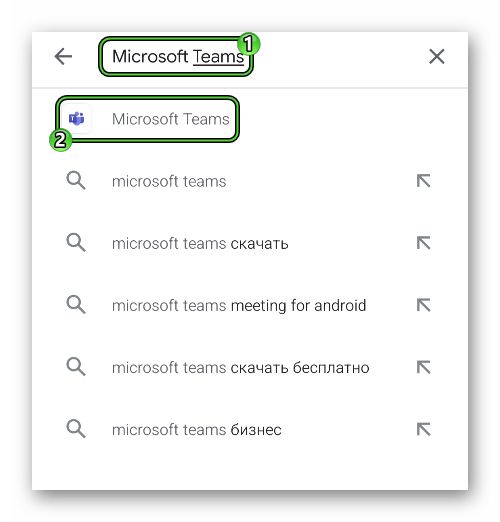 Now start its installation using the corresponding button. Finally, click Open.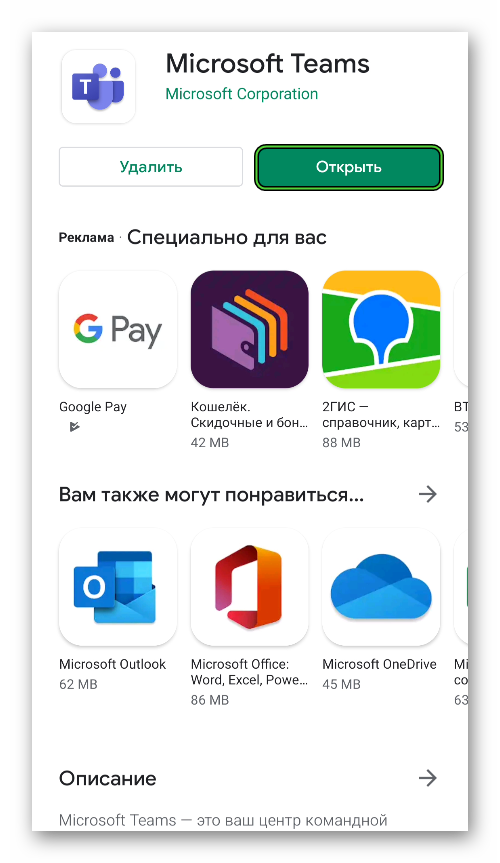 Method #2: APK file
On some Android devices, the Play Store is simply missing or does not work correctly. A striking example is the latest smartphones from Huawei or Honor. It is for them that this method is suitable.
To download Microsoft Tims for Android via APK, follow these steps:
Scroll to the bottom of this article.
Use the link below the text to download the installation file. It is best to do this directly from a mobile gadget. Otherwise, move this file to it manually, for example, via a USB cable.
Using any file manager, open Microsoft_Teams.apk.
Agree to install the application.
Wait for the process to finish.
Launch it.
As a rule, at the third step of the instruction, a warning from the security system appears on the device. If you cannot bypass it manually, then go to the Android settings (section "Security" or "Protection") and manually activate the option "Unknown sources". And then try again.
Download APK file to install MS Teams
First run
The first time the user launches the Microsoft Teams app, the user is greeted with an authorization form. You need to log into your account to access all of its features. If it is missing, then you will have to register yourself. For your convenience, we have prepared Read detailed instructions.
After creating an "account", you can log in and start chatting with friends, acquaintances and work colleagues.