Microsoft Teams for desktop
Microsoft Teams is a convenient program for holding online meetings with a large number of participants. Up to 10,000 people can attend a videoconference at the same time. As a rule, it is used for work or study purposes: collaboration, business meetings, distance learning, etc. But it can also be used to communicate with friends and family. This article will show you how to download Microsoft Teams for free on your computer.
Installation instructions
The most common operating system for PCs is Windows, which is developed by Microsoft. She is also responsible for the Tims program. But it will run not only on Windows, but also on Mac OS, as well as on various Linux distributions. Moreover, in each case, the installation procedure will vary greatly.
For your convenience, the article is divided into three separate instructions. Immediately switch to the desired operating system.
Case #1: Windows
At the very bottom is a link to the download page of the program. Open it and then click on the "Download Teams" button.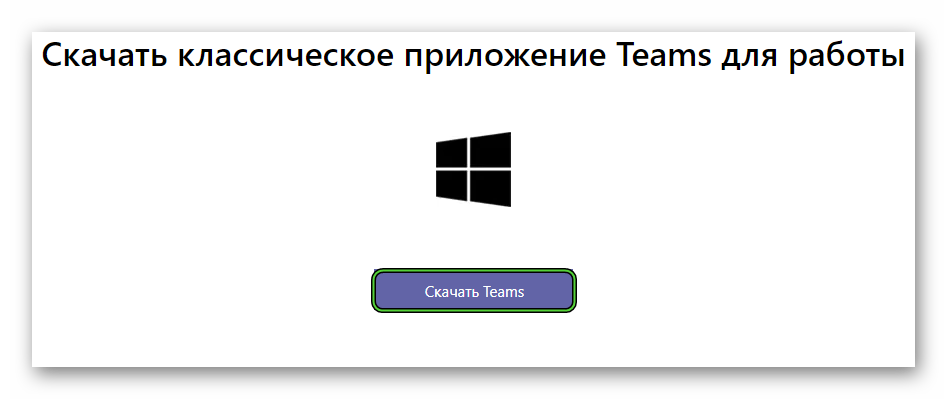 Save Teams_windows_x64.exe or Teams_windows.exe. Open it after the process is complete. As a result, the installation of Microsoft Tims will start, which will run in the background and take just a few seconds. As a result, the program will open.
Case #2: Mac OS
Let's jump right into the instructions:
Go to the link at the end of the article.
Press the center button on the new page.
Upload file named Teams_osx.pkg.
Launch it directly from the browser.
The usual Mac OS installation window will appear. Click on Continue.
If desired, change the availability of the program for different users and click again Continue.
Start the procedure by clicking on the corresponding button. Typically, you'll be prompted to enter your account password.
Case #3: Linux
Free download of the Microsoft Tims program on a computer with Linux will come out like this:
Go to the download page using the article link.
Select the appropriate version for your distribution (we offer DEB- and RPM package).
Save and open the resulting file with a package unpacker.
Run the installation procedure.
If necessary, confirm it with the superuser password.
Registration and setup
The first time you open Microsoft Teams, the system will ask you to sign in to your account. And if it is missing, then register. So the registration process is somewhat confusing for the average user. For this reason, we have prepared detailed instructions, where everything is explained. We invite you to familiarize yourself with it.
And for comfortable communication in the program, it is desirable to adjust the sound and video. You can get to the options page if you click on the highlighted buttons: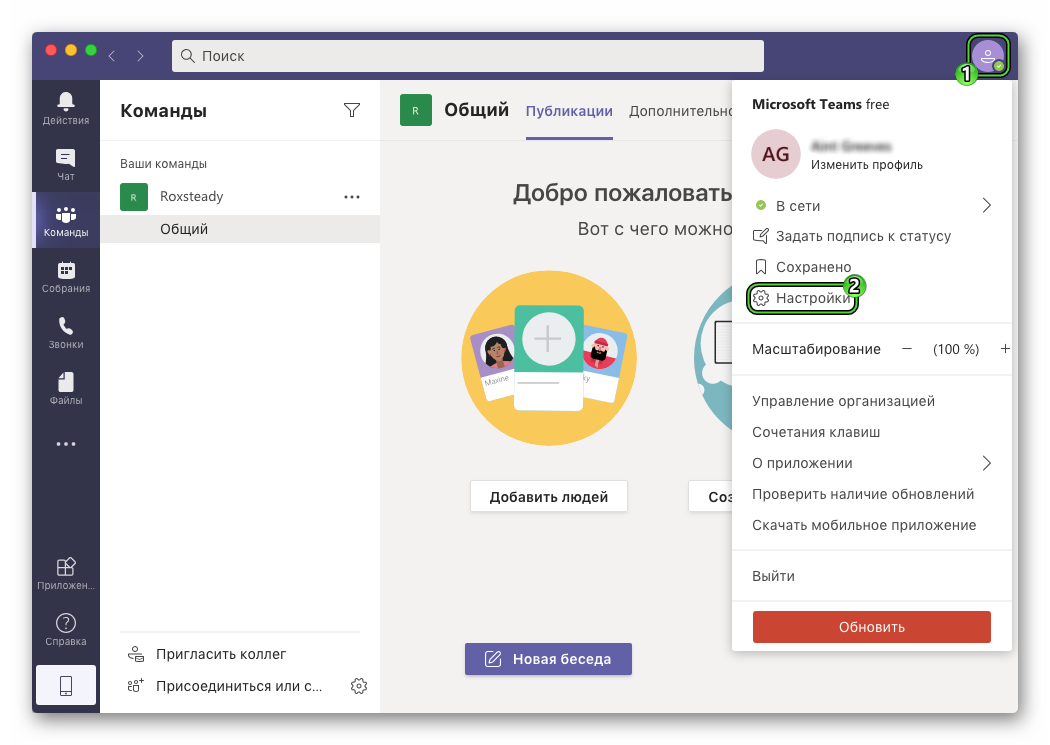 Next, navigate to the Devices section and make sure your speakers, microphone, and camera are correctly selected.