Microsoft Teams for laptop
Laptops come with built-in speakers, a microphone, and a webcam. This makes them an ideal device for Internet communication, for example, in the program Microsoft Teams . It is designed to create video conferences with any number of participants (the maximum number of users is 10,000). It also conveniently implemented rooms and chats for group and personal correspondence. In the course of this article, we will explain where and how to Microsoft Teams download for free on a laptop. We will also touch on the topics of account registration and sound settings.
Program installation instructions
Most often on sale there are laptops running the Windows operating system. Apple's Macbook line, on the other hand, comes with MacOS. And the least popular models run on various Linux distributions (Ubuntu, Debian, Mint, Fedora, etc.). And in each of the cases described, there is the possibility of installing Microsoft Teams. Therefore, the article presents 3 separate guides.
Models on Windows
If you scroll to the very bottom of the article, you will find a link to a free download of the program. Open it and on the new page click on the highlighted download button: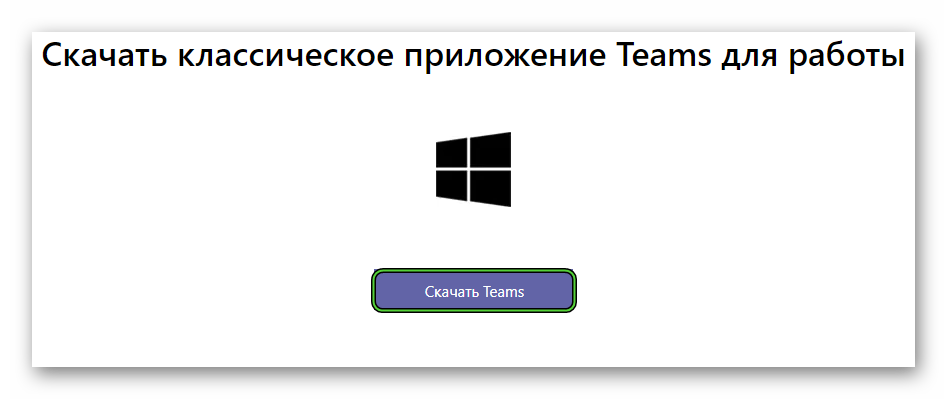 Next, save and run the proposed exe file. As soon as you do this, the installation will go directly. No additional windows will appear, because the process is running in the background, and very quickly. Once it's finished, Microsoft Teams will launch.
Apple's Macbook line (Mac OS)
If you are planning to install Microsoft Teams on Macbook, then follow these steps:
Scroll to the bottom of the article and open the suggested link.
Click on the program download button.
Accept to save the Teams_osx.pkg file if required.
Then open it.
The standard Mac OS installation window will appear. In it, double-click on the "Continue" button and once on the "Install".
Wait for the process to finish.
Linux models
In the case of laptops running Linux, the instruction looks like this:
Find the download link below the article and follow it.
Download the appropriate installation package (DEB and RPM formats available).
When the download is complete, open it.
Run the installation procedure.
If a confirmation window appears, enter the password for the admin account there.
Wait for the process to finish.
Registration and setup
In order to start using the program, you need to log into your account. And if it doesn't exist, you'll have to create it. The registration process is somewhat difficult for users. And for your convenience, we have prepared explanatory instruction, where all moments are taken apart.
After logging into your account, it is advisable to check the basic settings of Microsoft Tims. You can get to them by clicking on the marked buttons: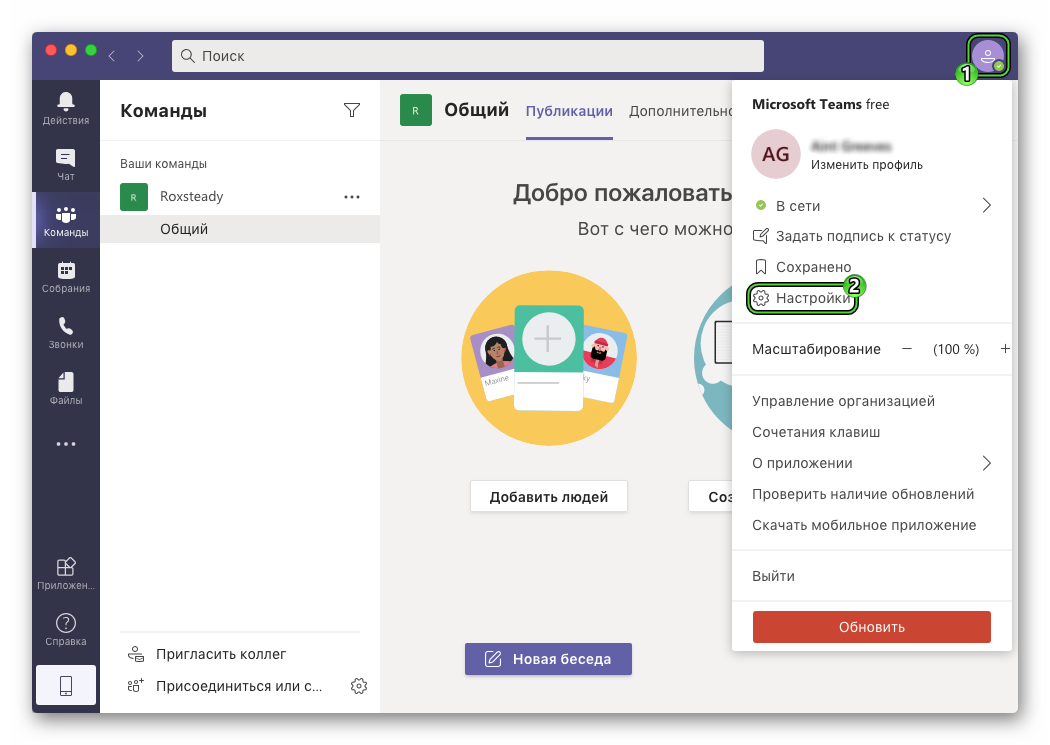 Immediately after, go to the block "Devices". Here you need to make sure that the "Speaker", "Microphone" and "Camera" columns indicate the correct devices. If they are not, then change them. And then close the options window.