How to install Microsoft Teams on a computer
The program Microsoft Teams will be very useful for organizing online meetings where many users at the same time. The maximum number of participants is 10,000. Anyone can communicate in videoconferencing, but as a rule they are used for work and educational purposes. In this article, we will explain how to install Microsoft Tims on your computer. We will also analyze the creation of an account and the initial setup.
Step by step guide
Most often, Windows is installed on users' computers. A little less common are Mac OS and Linux (all kinds of distributions). And for each of these operating systems, its own way of loading programs. So that you do not get confused, 3 corresponding guides are described in the article. Just open the desired section and follow the described algorithm.
Install for Windows
Below this article is a link to download the current version of the program. Go to it and in a new browser tab, click on the marked button: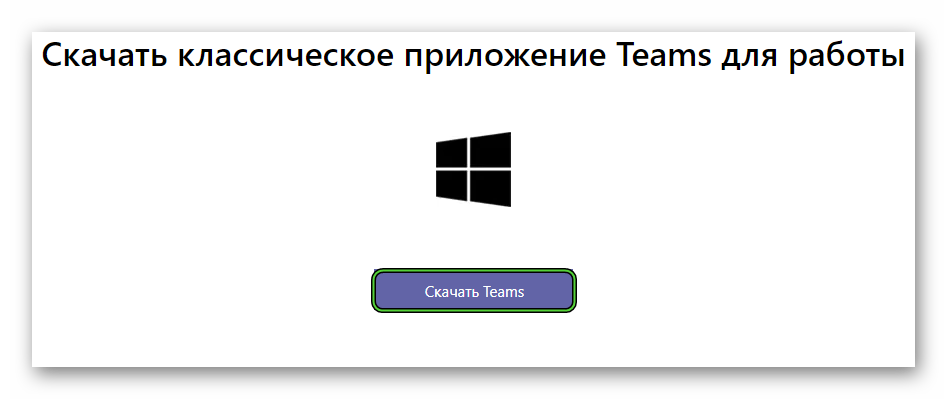 Next, save the proposed file with the extension .exe and run it. Then the installation of Microsoft Teams will begin directly. The procedure itself runs in the background and takes an average of 5 seconds. And in the end, the program will open on its own.
Installation for Mac OS
In this case, the instruction looks like this:
Follow the link at the bottom of this article.
LMB on the button "Download Teams".
Save the suggested pkg file and then open it.
In the new window, double-click the Continue button.
And then on "Install" to start the procedure itself.
Wait until it's finished.
Installation for Linux
If you have any Linux distribution installed on your computer, then use the suggested instructions:
Open the download page by clicking the link at the bottom of the article.
Download the desired version of the program. There are two to choose from: DEB and RPM.
Open the installation package and click to start the procedure.
When prompted, enter the password for the superuser account.
Wait for the installation to complete.
Registration and setup
If this is your first time opening Microsoft Teams, you will see a login form. That is, to continue using the program, you must create an account. The registration procedure is quite confusing, especially for uninformed users. So we've broken it down in in a separate article. It explains everything in detail.
It is advisable to immediately perform the initial setup of Teams. To go to the options window, click on the marked items: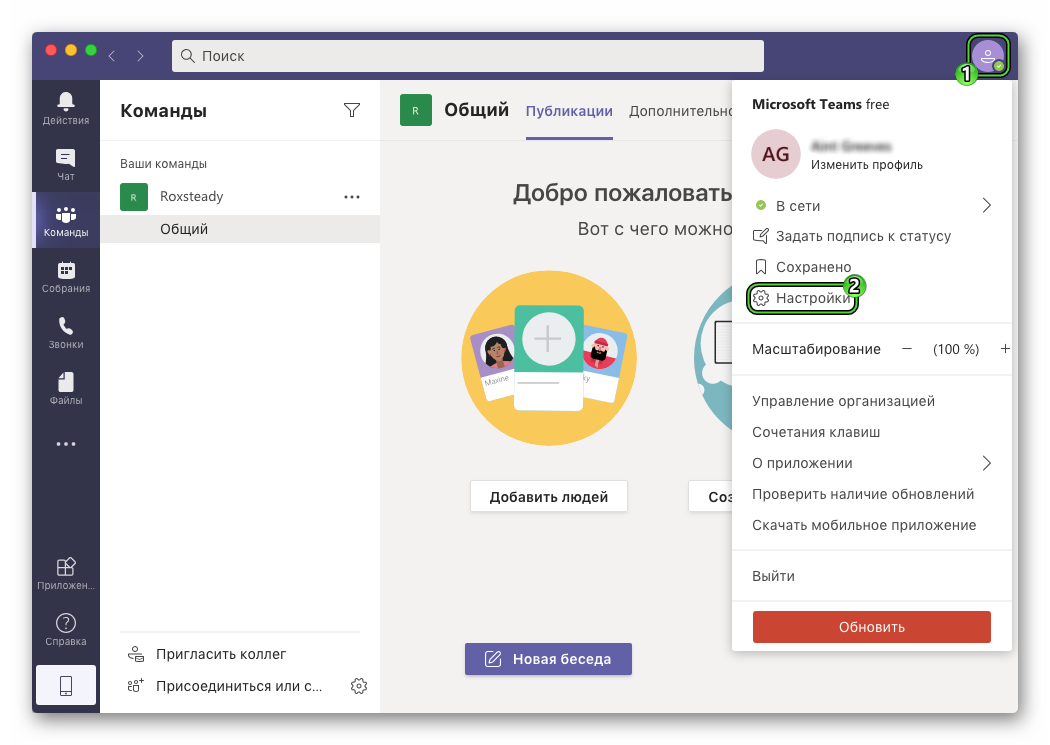 Now open the Devices tab from the left menu. Here you need to make sure that the headphones (or speakers), microphone and webcam are selected correctly and work. Change the devices to the correct ones if necessary.